Add Disclaimer in Exchange Server 2013
Hi,
In this article, I am going to teach you how to create "Disclaimer " to all mailboxes by creating rules in the Exchange Admin Center.
Today we are managing our signature by third party tools like Impatica, gomka, or you just let to user create a personal signature on his outlook profile.
Microsoft has the possibilities to create one disclaimer for any mailboxes
How do you can that? Not difficult, I have a good hunch you will try it on your organizations.
Open Exchange Admin Center and navigate to "Mail Flow" > "Rules":
Please fill all fields, name, where do you want to apply this rule, append this disclaimer and insert Text: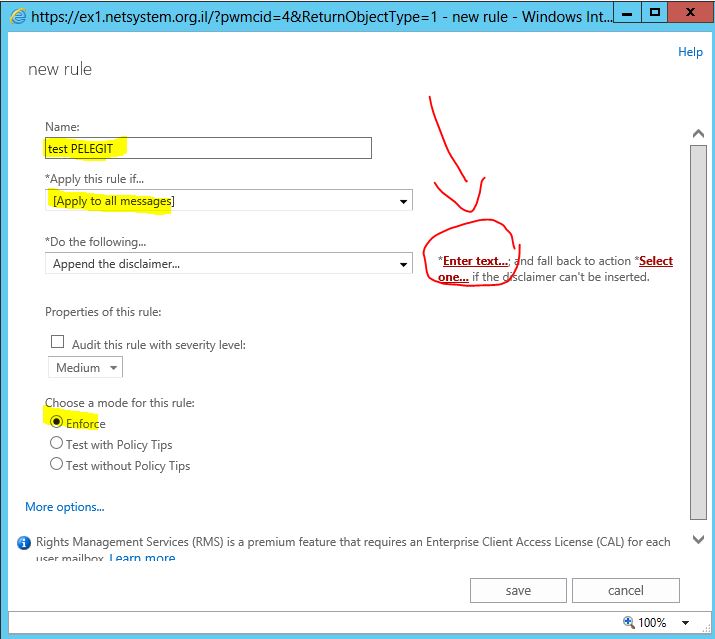 Please click on "Select One" and choose "Wrap"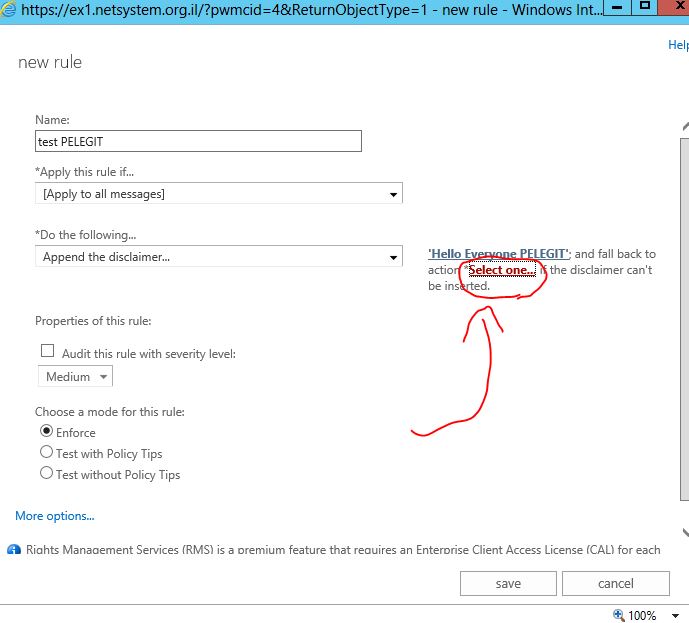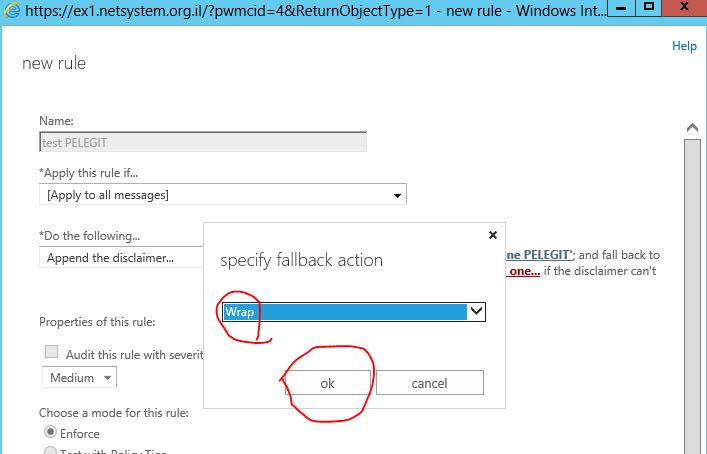 Save is with Ok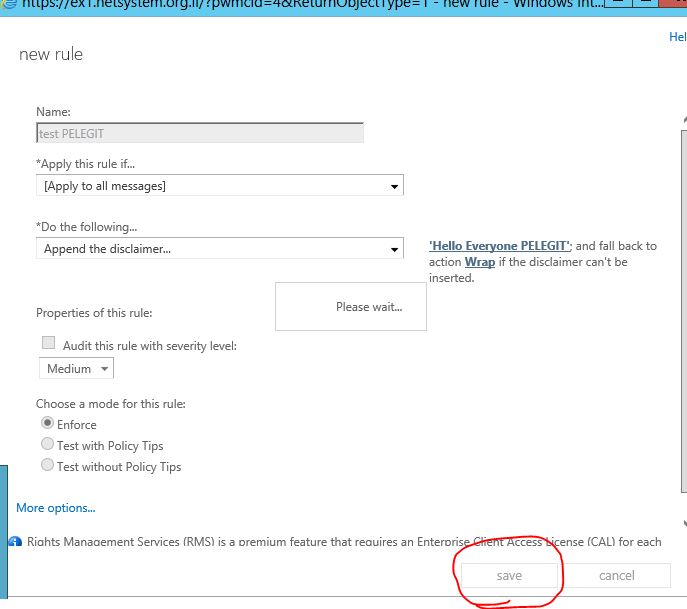 And once I'll try to send an email the signature won't appear on my blank mail (bottom) after you will send the email you will see it: