How to create catch all in Office 365
Hi Everyone, in this article I would like to show you how can we catch any mail that delivers to our domain,
Even if the SMTP of the recipient is invalid or not existing.
The purpose is to learn sender's behavior toward my domain and catching emails.
You can create a mailbox that will contain all emails that were sent by mistake or were misspelled/misaddressed and track there the traffic.
Please note that NDR won't send to the second side and it is not applicable for Hybrid & Co-existence environments, likewise, Microsoft Office 365 Support team not supported officially on this feature. However, According to  my tests, it works like charm
First, go to your domains and change you accepted domain to be set as "Internal Relay" by default it may be on Authoritative field which means that only valid recipient can receive emails and unknown recipient emails are rejected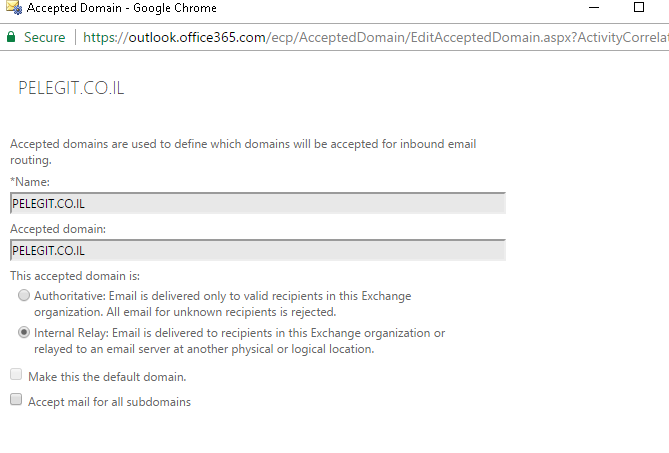 Afterward, create a new 'Dynamic Distribution group', this Dynamic group says that "Office365" group contains all "User with Exchange Mailboxes in your Office 365 env." user that it is not the user with Exchange Mailboxes won't be a member of this Dynamic group.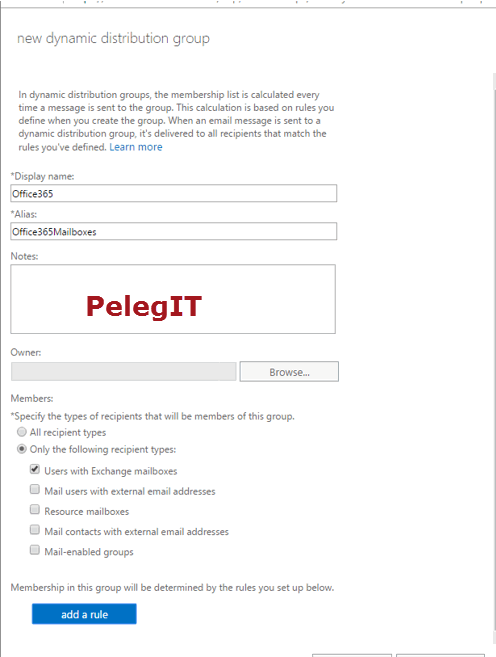 And the last action is to create the Rule, Name "Catch All", Apply this rule if the sender is outside, Redirect the message to "Meir Peleg" [I am going to get any invalid SMTP mailbox], Except if the recipient is member of "Office 365" which is my Dynamic group.
So just sum up the settings, if you try to send an email [Invalid / unknown email address] for instance, TO:  Whoistheking@PelegIT.co.il you should receive NDR that it does not exist, but after you configured the Catch all rule the email will redirect to "Meir Peleg" mailboxes and will be available for Meir. and you don't receive NDR.